Hi!  Yuko Tanaka here.  
I'm really happy to be on the Faber-Castell Design Memory Craft Guest Design Team.  Today, I'll be showing you by snow layout.  
The texture was created using the Whipped Spackle. 
 1.  Prep the surface with Gesso.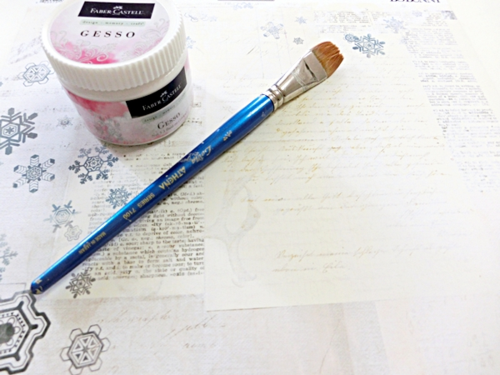 2. Use a stencil to apply the Whipped Spackle and create texture. 
 3. Rub the Stamper' s Big Brush Pen over a heat resistant craft mat and mix the ink with the Whipped Spackle using the Palette Knife. 
4.  Apply the mixture with a Pallete 
5.  Lay the pallette knife flat on the Whipped Spackle and lift to create snow textures.  
6。Trace some of the textures with the Art GRIP Aquarelle Watercolor Pencils.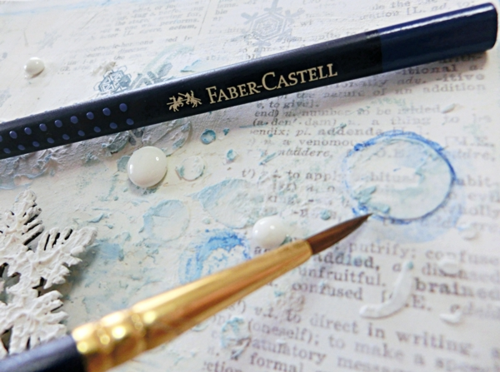 Thanks for looking! 
Yuko 
Art GIP®Aquarelle Watercolor Pencile#144 
 Gelatos®ACQUA DOLCE
Stamper's Big Brush Pen143
Gessos
Whipped Spackle